BIRMINGHAM, Ala. – Two Razorbacks were honored by the conference bureau following a perfect scoring team victory for the Arkansas women in the Mizzou Opener. Individual winner Lauren Gregory was named the SEC Runner of the Week while Carmie Prinsloo shared SEC Freshman Runner of the Week.
In winning the 5,000m race in 16: 54.4, Gregory (Fort Collins, Colo.) Led the Razorbacks to a perfect score of 15 points to open the 2021 season.
Prinsloo (Pretoria, South Africa) made his debut for Arkansas, finishing fourth out of 47 runners with a time of 17: 10.5 and was the best rookie in the field.
After leading the first 1k, Gregory finished third and fifth in the next pair of 1k splits among the Arkansas field. She came back on top in the 4km, then improved a half-second lead to take a four-second lead over the last 1km.
Gregory's spreads in his win included 3: 23.0, 3: 21.9 (6: 44.9), 3: 32.1 (10: 17.0), 3: 21.4 (13: 38.4) and 3: 16.0.
Prinsloo, who was leading at 2km and second at 3km, dropped from seventh to fourth place in the final 1km of the race. His gaps in the race included 3: 23.3, 3: 21.4 (6: 44.7), 3: 32.0 (10: 16.7), 3: 28.6 (13: 45.3) and 3: 25.2.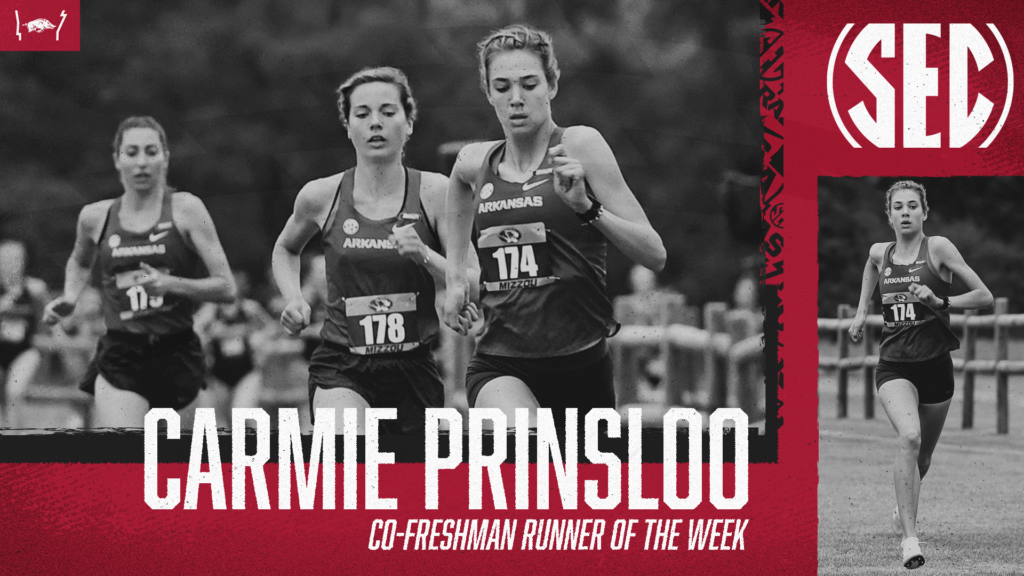 The Missouri Southern Stampede in Joplin, Missouri, is the next race scheduled for women in Arkansas on Saturday, September 18 at 8:30 a.m.
Source link